'tis the Season of Gifting 🎵 and your loved ones deserve the best. With a multitude of cooking functions, you too can create creative gifts with your Thermomix®! In this list, we have gifts that your loved ones are bound to enjoy, ranging from cookies to give that homemade touch to playdough that is perfect for the little ones. We even have gifts that are perfect for the Thermomix ® enthusiasts.
Gingerbread People Cookies
What better way to start Christmas than the classic? Soft in the middle and crispy on the edges, what's more, it's a fun recipe to make! Make this fun treat this Christmas here.
2. Dulce de Leche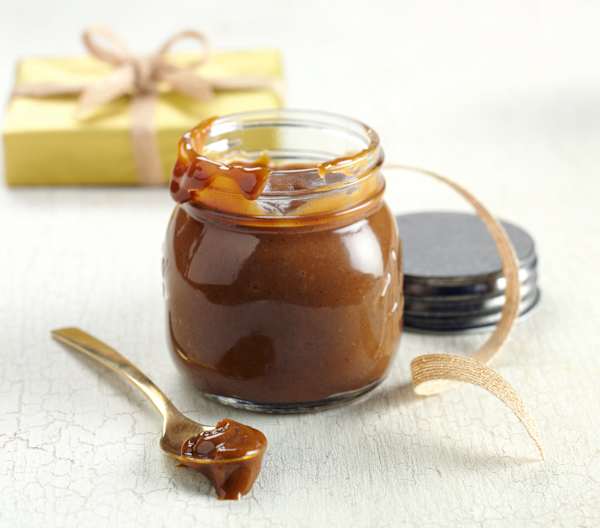 Homemade Dulce de Leche done traditionally is very labor-intensive and requires constant watching over the flame and stirring. With Thermomix®, making this spread could not be easier. Drizzle this over ice cream, make a sandwich with it with peanut butter or just spread it on its own with bread, it will surely be loved by all.
3. Chocolate Truffles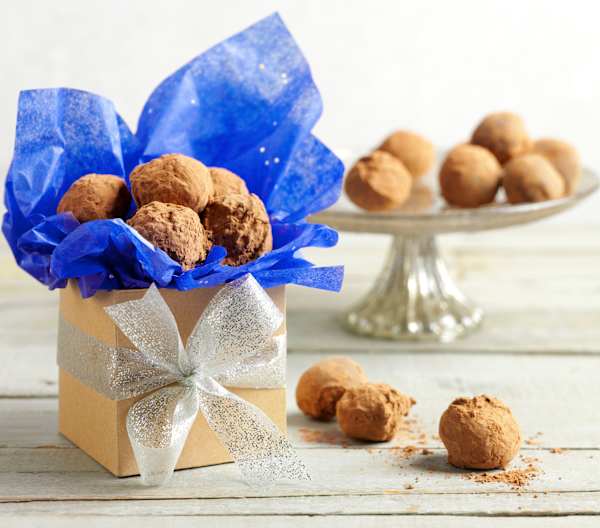 Who doesn't love receiving chocolate? Melt in your mouth and bursting with love, try out this recipe this Christmas! You can even coat the Chocolate Truffles with pistachio or almonds to give it a nice touch. Put them into decorative gift boxes and they are the perfect gift! Get the recipe here.
4. Peppermint Sugar Cubes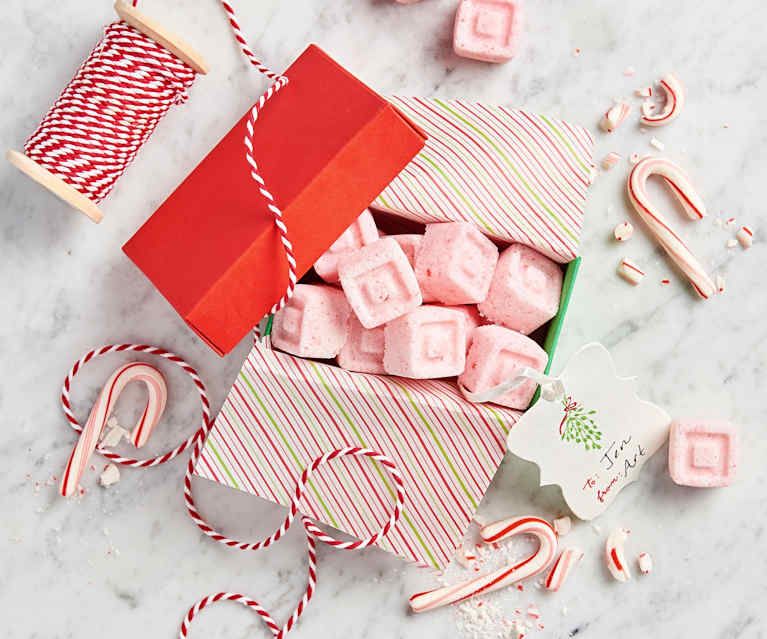 Christmas can't be complete without candy canes, right? With just 3 simple ingredients, this recipe is fuss-free and yields great results. Look at that pretty pink! Put them in nice boxes with a gift tag and they are perfect as gifts. Make some Peppermint Sugar Cubes this Christmas.
5. Pistachio Cranberry Biscotti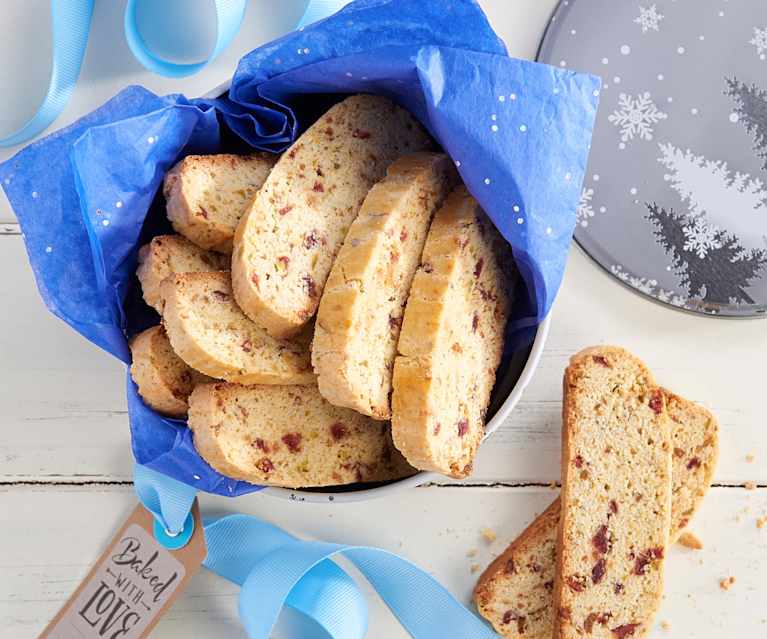 What better way to get into the Christmas spirit than with Cranberries and Pistachio Biscotti? Crunchy with the sweet kick of the Cranberries, you can't go wrong with this recipe. They are easy to store and are the perfect treat to give.
6. Hot Chocolate Bombs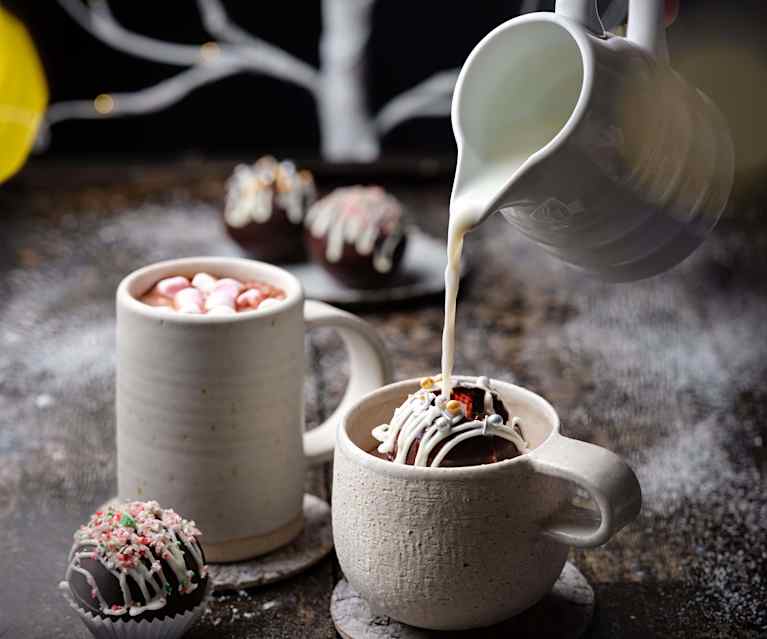 Make your loved ones' Christmas EXTRA special by making these Hot Chocolate Bombs. Sprinkle some colored sugar sprinkles or drizzle some white chocolate over the balls to complete the look. They are so pretty and divine when served with hot milk. They melt from the hot milk and infuse with the milk, making the perfect decadent hot chocolate.
7. Homemade Non-Toxic Playdough
Thermomix® is marketed as a multifunctional and all-purpose cooker, but its actual potential is endless. It can also be used for things that are not limited to the kitchen. Take for example, here's a fun gift for the little ones – Homemade Non-Toxic Playdough! Store-bought playdough is usually labeled as non-toxic, but if you look at the ingredients, they are chock full of chemicals. With kids being curious and putting everything into their mouths, we can't imagine how many chemicals they are ingesting when they are playing with commercial playdough. Parents would sure be thankful that you are gifting a kid-friendly and safe toy for their children this Christmas. Get the recipe here.
8. Thermomix® Glass Jars
Know someone that loves using their Thermomix®? Why not gift some glass jars? They are perfect for making soft cheeses and fermenting food like yogurt in the Thermomix®, read on here for tips on how to ferment with the Thermomix®. Gifting multiple people? Get our Bundle of 4 Sets, now at a discount of $99(UP $166). Get them here.
9. Thermomix® Blade Covers
Here's another gift for your Thermomix® enthusiasts – The Blade cover! Turn your Thermomix® into a Slow Cooker or a Sous-Vide machine. Even the toughest cuts of meat will turn into melt in your mouth dishes when you Slow Cook with the Thermomix® Blade Cover attached for slow cooker mode. Transform your Thermomix® into a sous vide machine with the Blade Cover attachment and treat yourself to the most tender, flavorful, and succulent dishes. When you gift a Blade Cover, you are gifting the gift of convenience and restaurant-quality dishes. Buy our Blade Cover here, there are limited stocks left so hurry!
10. Thermomix® TM6
We saved the best for last! What better gift, than a Thermomix®? If you are a user of Thermomix®, surely you have witnessed how convenient and effortless cooking with Thermomix® is. So why not gift that gift of convenience, so your loved ones can enjoy effortless cooking as well. With over 30 cooking functions, the Thermomix® is truly the gift that keeps on giving. Get your Thermomix here. Have not used a Thermomix® before? Click here to book a demo and discover the world of Thermomix®